Inaugural Angie Barry Memorial 5K Race/Walk
June 4, 2022
Hummer Sports Park Football Complex
515 SW Tuffy Kellogg Dr.
Topeka, KS  66606
The Inaugural Angie Barry Memorial 5K Race/Walk was completed on June 4, 2022.  Please continue to check back to this website for more information, photos and more about the event.  For all of the participants and volunteers, we sincerely thank you for your support.
PHOTOS – Photos are divided into specific areas on the course.  Please click the links below to access the photos.
Angie Barry 5K: The First T Intersection
Angie Barry 5K: The Second T Intersection
Angie Barry 5K: Post Race & Awards
RESULTS (Posted after race by Red Dirt Race)
COURSE – (See map) – The course is USATF Certified. The start of the race is on Tuffy Kellogg Lane, East of Hummer Stadium.  This is a moderately rolling course with a downhill finish and last 500 meters on the track!  The course is wheelchair and stroller friendly.  There will be two aid stations along the course and a third at the finish line.  The course will be monitored by volunteers and is very fan friendly.  
TIMING – Timing and Results are being completed by "Red Dirt Race Management" via disposable chips attached to the back of your race bib.  Results will be posted via Race Website, Race Facebook, and Red Dirt Race Management website.
Our "Why?" – This race has been created to memorialize our good friend Angie Barry, who passed on February 3, 2021.  Angie was born and raised in Topeka, Kansas.  To help combat asthma, Angie started running at a young age with the Topeka Thunderbolt Track Club.  Through hard work and determination, she became very accomplished. Angie was a back-to-back state mile champion while at Topeka West High School. She went on to run for Kansas State University. Angie had an outstanding running career at K-State, where she was a member of three NCAA-National qualifying cross-country teams. She was a KU Relays winner in the 10,000 meter. She was the 1990 Big 8 champion at 10,000 meters, and qualified for the NCAA National Track & Field Championships at 10,000 meters the same year. She also held a Big 8 Conference Indoor record as a member of record-setting Distance Medley Relay. Angie was a 4-year letter winner at Kansas State University in Cross Country, Indoor and Outdoor Track. After graduating from college, she went on to run professionally and train for the Olympics in 1992. She was sponsored by Reebok and Nike. Angie was inducted into the Topeka West Athletic Hall of Fame Class of 1999.
Our "Purpose" – Our purpose is to provide two opportunities.  First, proceeds raised by the race will be placed in a scholarship endowment fund in Angie's name.  The scholarship(s) will be awarded yearly to a Topeka West graduating student selected through applications.  We hope to add future scholarships, in Angie's name, in other Topeka high schools. Second, because Angie LOVED TO RACE, we want to provide an excellent race/walk consisting of a great course, great hospitality, great environment, and overall great experience!
CONTACT US:   angiebarry.memorial@traversesystems.com
Specializing in everything Print & Design our friendly and knowledgeable staff is ready to make your next project a success!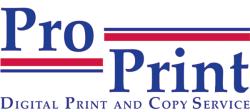 Topeka Thunderbolts Track Club
Your content goes here. Edit or remove this text inline or in the module Content settings. You can also style every aspect of this content in the module Design settings and even apply custom CSS to this text in the module Advanced settings.
The C-Team Studios
Website design, website and email hosting, videography and compter repair all in one shop.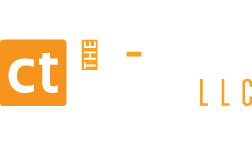 VIP Text Deals
Mobile Marketing – Customer Loyalty Reward Program – The New Wave to Save